Imagine waking up to a view of the Indian Ocean with waves crashing on a tranquil sandy beach. Follow this by taking a ride on magnificent elephants at the nature sanctuary in the afternoon. Finish with a relaxing massage where you're lulled into a deep sleep whilst planning the next exciting day. At the Shangri-La Resort & Spa in Hambantota, Sri Lanka, with all of this (and more!) available, your next event will enthrall your attendees (and be the envy of your competitors).
The name says it all. Shangri-La means 'an earthly paradise', isolated from the outside world, and this resort lives up to its name. Once a vast coconut plantation, it has been transformed into an all-inclusive resort and spa that will ramp up the 'wow' factor for your attendees. With restaurants, an 18-hole golf course (designed by renowned golf architect Rodney Wright), an Ayurvedic spa, four national parks to explore nearby, and a model Sri Lankan village inside the resort itself, there's every reason to mix work with pleasure at your next function.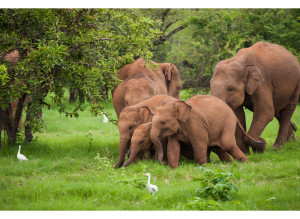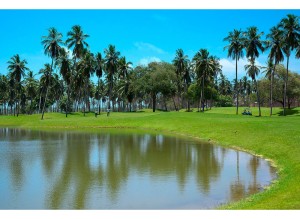 And we haven't even mentioned the food yet! The hotel offers local Sri Lankan delicacies (which are a must for any event menu), along with international cuisine. The mouth-watering hoppers are a must try, and so are the fiery hot sambals, just make sure to offer some chilled sangria afterwards. For an extra dash of fun, Urban Events can arrange a theme night (perfect for a gala dinner) or a cooking class where attendees can unwind together and learn some signature Sinhalese dishes.
This paradise on earth is destined to be THE destination venue for your next event. Whether it's a product launch or a conference hosting dignitaries from around the world, this resort has all the features to make your event more than memorable. The resort's grand ballroom (and boy, 'grand' is the right word!) has a seating capacity of 1500 people. And if your guests are staying the night, there are 300 spacious rooms (and 21 luxurious suites), all of which promise stunning views. With Shangri-La Resort & Spa's location, its premium Sri Lankan hospitality, and Urban Events' expertise, why not break the mold and make your next event a trip to paradise.
When you want people talking about your event for months (or years) to come, keep the magical Shangri-La's Hambantota Resort & Spa in mind. For more information, pick up the phone or drop us an email.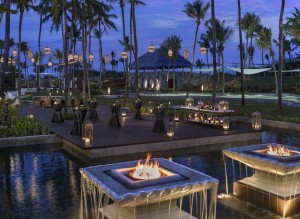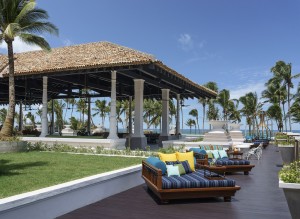 ---