The Holy Month of Ramadan is here and Iftar is the time when family and friends come together to break their fast. This year, instead of the usual big buffets, why not try something a little different?
#ThisIsNotABuffet is a collaboration between Alserkal Avenue and Elements Catering, a great team who urbanevents have been working together with for a long time. We trust them with our clients' stomachs, they understand our passion for food and we have called on them to create bespoke menus like the special menu they devised using Kellogg's products.
The Elements Team (L-R): Chef Stuart, Chef Richard. Samantha Cooke, Chef Rasika
We had a pre-Ramadan coffee with Samantha Cooke, Business Development Manager of Elements, to get the specifics on this culinary experience.
How did this all come about?
We have worked closely with Alserkal for just shy of a year and we were their first choice to partner with to create a unique and creative pop-up restaurant. Full planning mode for #thisisnotabuffet has been going on for about 3 months. Lots of love and labour have gone into each detail to make sure we are opening and offering something very special to the public.
Due to the unique setting in a warehouse, what other elements besides the food have come into the planning process?
Of course we had to get Dubai Municipality permission; that was a priority! Other than that we had some fantastic suppliers coming on board to help create the look and feel, including the very cool custom-made some tables and tapas bar we designed.
To emphasize the idea that Iftar is about togetherness and reconnecting with friends and loved ones, Alserkal Avenue will run an Instagram campaign, using the hashtag #TogetherAgain, to spread the message that time spent with family and friends should be cherished. Family-friendly activities will be held throughout the month to highlight the importance of community; visitors will be able to enjoy trivia questions, board games, and music featuring traditional Middle Eastern instruments on different nights.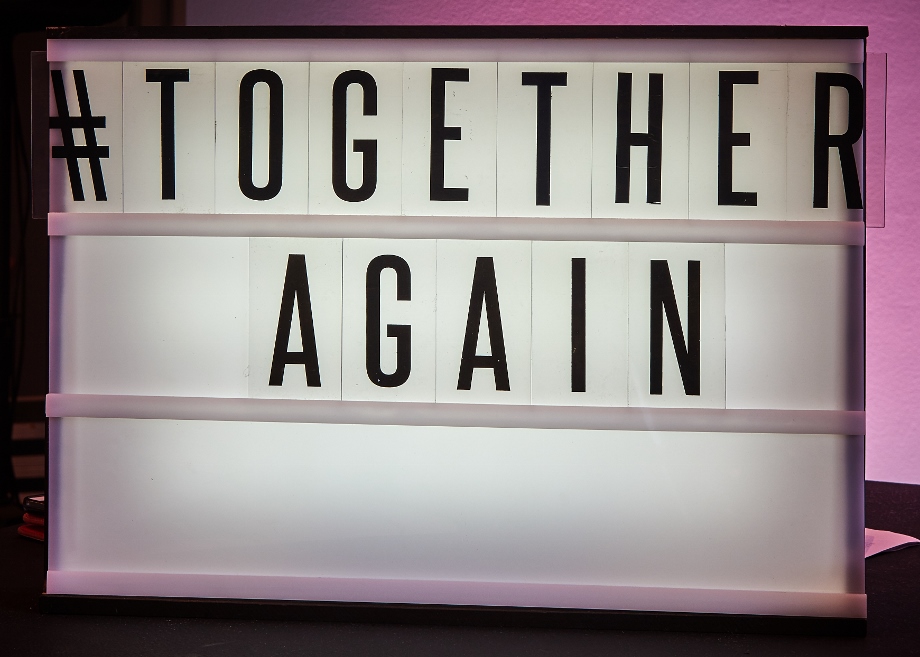 What is the inspiration behind #thisisnotabuffet?
Essentially we wanted guests to experience traditional aspects redesigned in a 21st century environment at this Iftar: to acknowledge the old and the new, the present and the past. Food is a vital ingredient in Ramadan, family and friends gather to break fast at Iftar and a common ritual to break fast is to start with the drink Qamar Al Din made from dried apricot paste. Our modern take on this is to serve the essence of this drink in a unique modern way as a smoking ice cream! Each dish has its origins in Arab cuisine from using spice blends like dukkah and zaatar to the delicate flavours of rose and saffron.
At #thisisnotabuffet we are about reinventing the conventional into the exceptional and giving our guests choice: the choice of a large meal or small bites, or the opportunity to have Iftar at home and join us later for Suhoor. We want to let your palate enjoy a culinary journey through our modern story on a plate.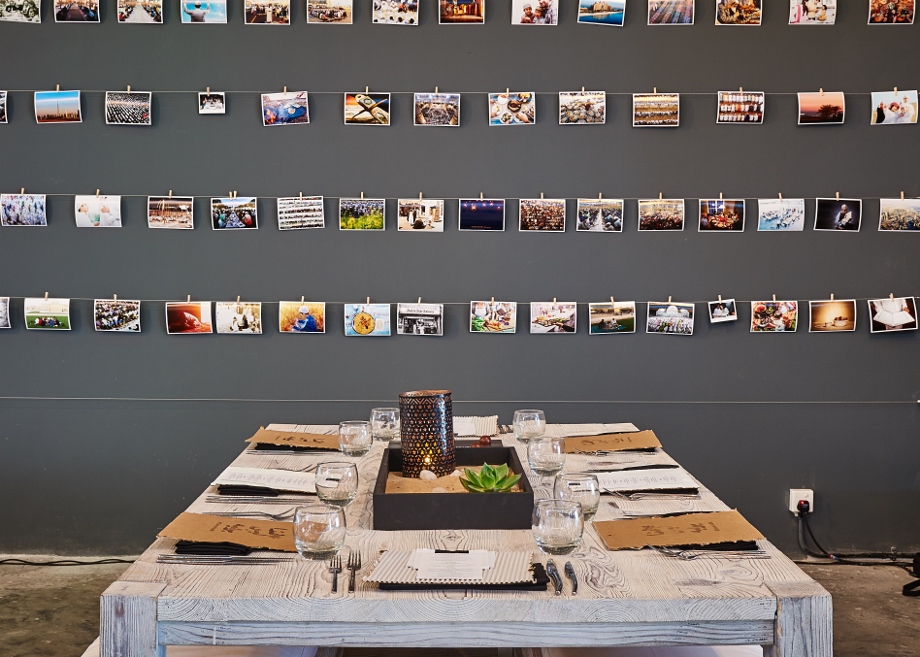 Can you tell me a little bit about the CSR element?
In keeping with the spirit of Ramadan, Alserkal Avenue will donate 5% of the revenue generated to charity. Alserkal will be announcing the charity soon.
As we both know, planning events always leaves us with funny or quirky anecdotes. What memory will you take away with you from this event?
(Laughs) The name #thisisnotabuffet is quite funny and appropriate for Alserkal and Elements. At Elements Catering we cater many different events and have many menus (including bespoke menus), but we don't do buffets! We are constantly asked to create buffets, but have always stayed true to our brand and concept, and buffets just don't fit in with that. So when Alserkal came to us with their suggested name for the pop-up (which had been conceptualized – artwork and hashtag – by a famous artist who had visited during Art Week) we instantly loved the name and thought it fit the concept perfectly.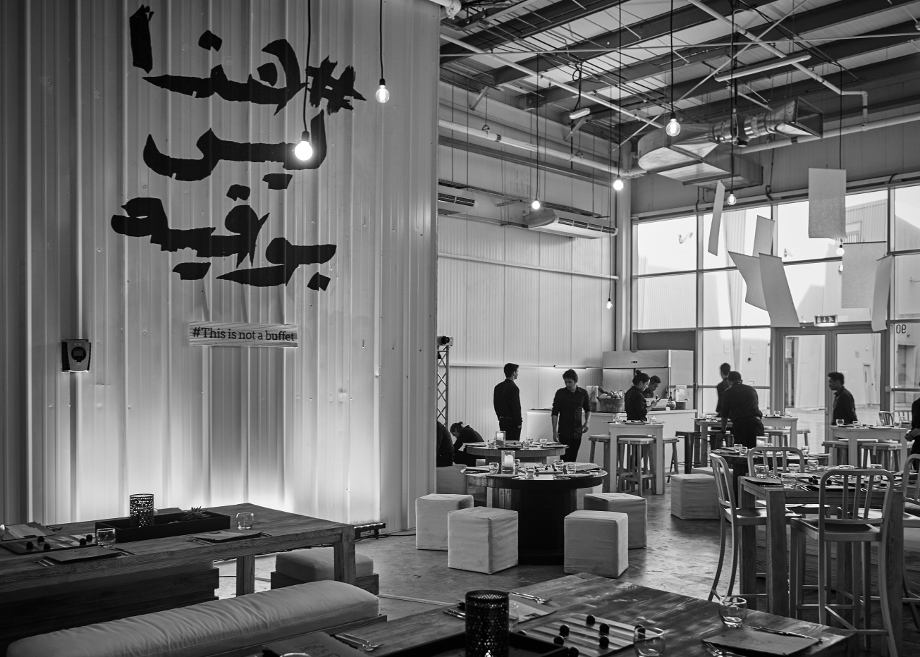 Team Urban had our company Iftar at #thisisnotabuffet earlier this week and we loved it. Even though we were privy to a lot of the ins and outs beforehand, we were still wowed and our expectations exceeded. Along with the Qamar Al Din ice cream that Samantha mentioned, we were given date jellies with saffron, cinnamon, rose, or orange blossom centres that gave us a burst of flavor in our mouths. Consensus around the table was that the Quail Terrine with duck prosciutto, roasted fig, asparagus salad and dukkah spice was a firm favourite, but it was so hard to choose!
Quail Terrine – duck prosciutto, roasted fig, asparagus salad, dukkah spice
Besides the food, the décor was really funky. Inspired by Japanese Zen design, it also had a touch of the desert, a nod to our surroundings. #thisisnotabuffet is a true pop-up restaurant where every element had been attended to down to the smallest detail by a team who is passionate about creative, freshly-cooked food.
The buzz from the mixed crowd around the warehouse was definitely one of delight and contentment, and free seats were few and far between so be sure to make a reservation. We might (nudge, nudge, wink, wink) go there again before Ramadan finishes; come and say hi if you see us. Ramadan kareem!
---