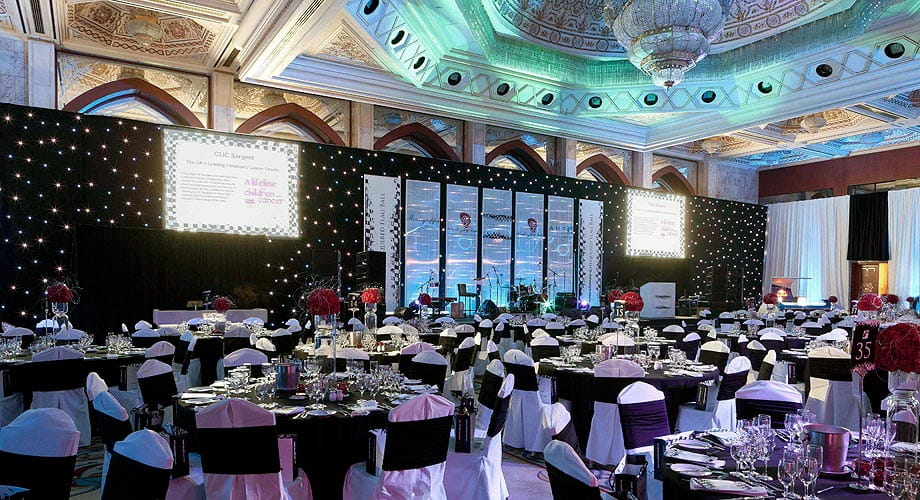 The Chequered Flag Ball
---
the
brief
Create a memorable party to kick off the Abu Dhabi Grand Prix weekend.
the
who
Abu Dhabi Tourism Authority plus a star-studded guest list including Hugh Grant, Boris Becker, David Coulthard, Leona Lewis and Jessica Ennis.
the
what
Everything from concept creation and sponsorship activation to production.
Following a Moët & Chandon reception, guests feasted on an exclusively-created, four-course menu. Two teams, led by David Coulthard and Boris Becker, took each other on in the exciting, live Red Bull Pit Stop Challenge while being rallied on by the guests. Performances by Beverley Knight and Eddie Jordan's band, 'Eddie and the Robbers' kept guests' toes tapping into the early hours of the morning.
the
results
Successfully delivered a truly unforgettable party kicking off the Grand Prix weekend in style with a global media reach of 34 million.